A good friend of mine, is opening a coffee shop in our home town. It's a traditional coffee shop where you get your morning boost or meet with friends for an afternoon break. But he's adding a new service to the coffee shop – he wants to deliver coffee to businesses near by. It's simple, you download the app, order your coffee/food, and within 20 minutes, a delivery will be made to your address. 
My role: Research, Product, UX Design, UI Design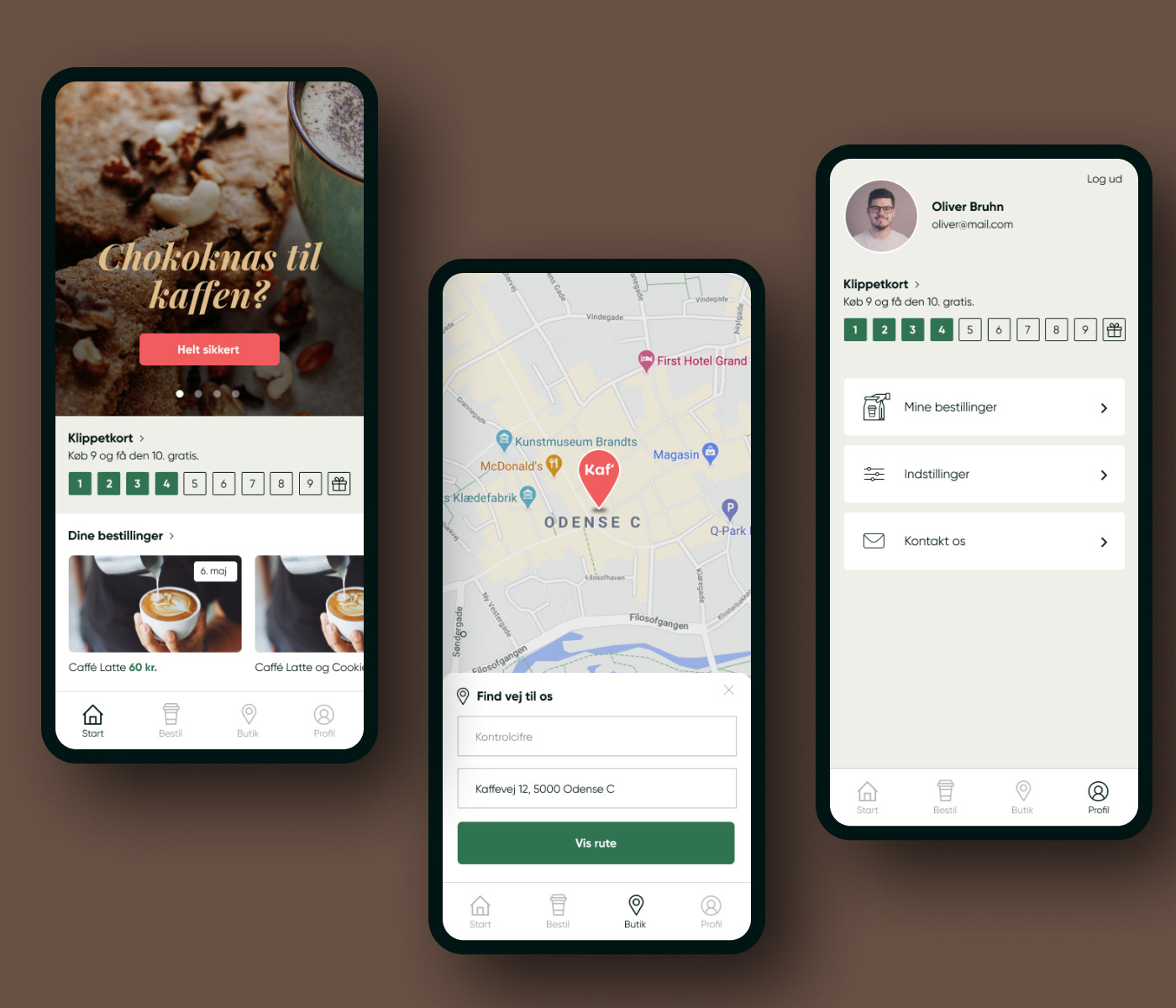 I haven't created an entire style guide for the developers, as the service, so far, is pretty simple and can be explained with this board. I will be handing over the design when time comes, and then they will be able to ask all the necessary questions.
We did a lot of sketching on paper before we found the right UX for the service. It's not a complicated service to sketch and when you see the result, it seems pretty simple. But we did a lot of ideation and exploration to get to this point. There weren't a budget to performe a facilitated user test, so we invited friends and family to a simple user test.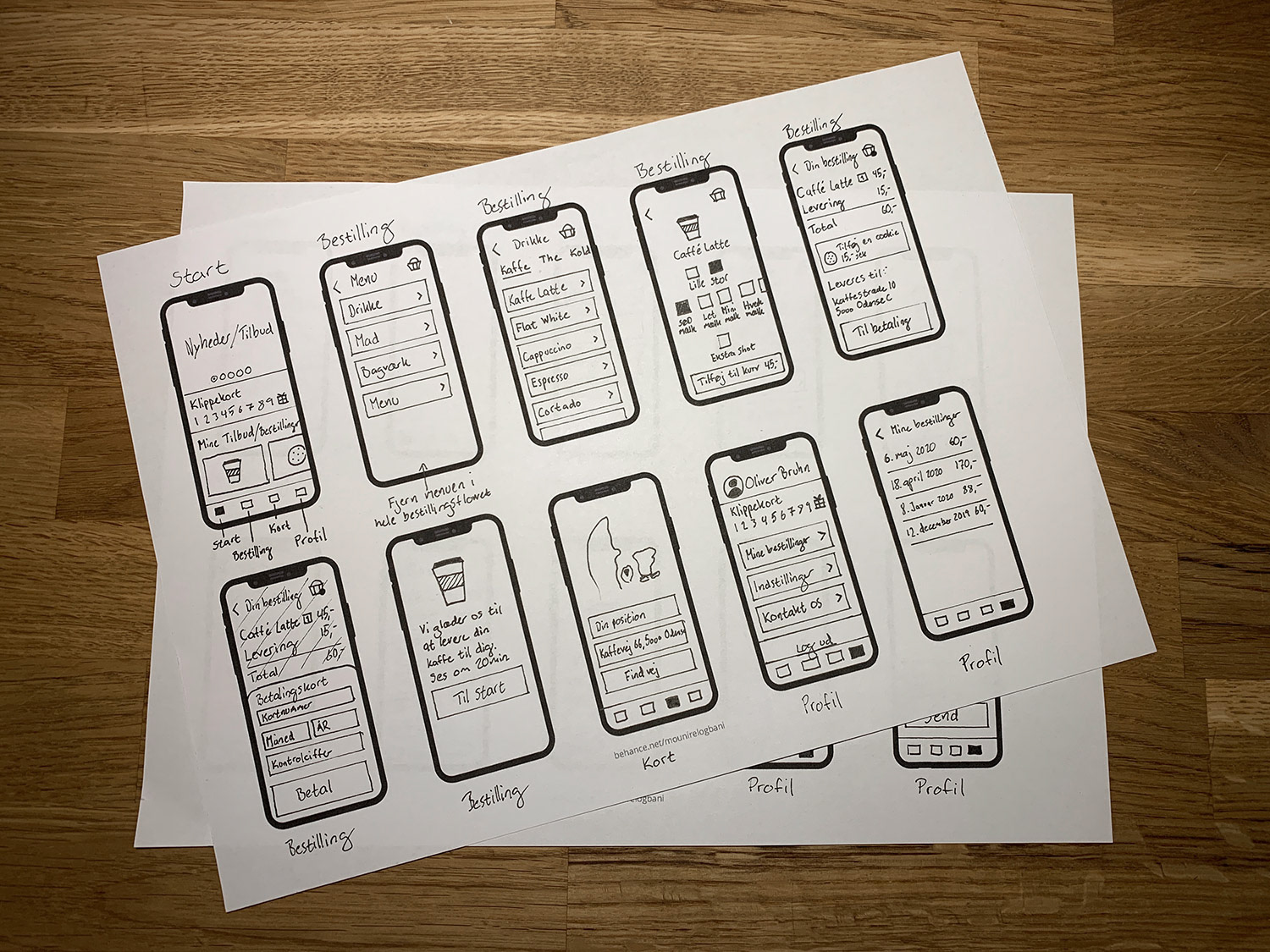 The order flow is the most essential part of the app and the user journey which we put the most effort in to. We decided to hide the main navigation while the user is placing an order, to keep  focus. The design is light and clean and the flow is well known from other e-commerce platforms.
Early on in the process I was playing around with the order flow, to get a look and feel of the process. This was not what my friend had in mind, I'm not sure if it was the colours or the animation, but I still think it deserves to be part of the design process.